Brave VC is partner Idea Global Poland Prize by HugeTECH
We are pleased to announce that Brave VC has become a partner of the Idea Global Poland Prize by HugeTECH program.
Poland Prize is a grant program aimed at encouraging foreign startups to do business in Poland by providing them with support at various stages of development. The Poland Prize Idea Global accelerator was created to create favorable conditions for the development of young companies in the Polish startup ecosystem.
Thank you for the distinction received in the CREATORS ranking created by MamStartup in cooperation with PFR Ventures, in which the most meritorious funds for the Polish startup scene 2022/2023 were awarded.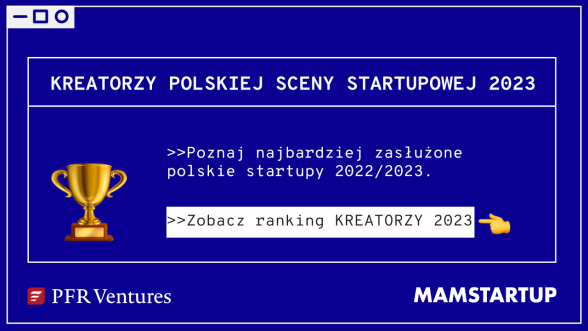 Brave VC was awarded in the "Brave Sowing" category for numerous bold investments.
Dziękujemy społeczności startupowej za docenienie naszej pracy:)
Brave Venture Capital has officially become a partner of AWS Activate! What does this mean for Brave and its ecosystem?
We have the option to provide a $ 25,000 grant to our startups for AWS services.
Thanks to the partnership, our startups will be able to scale their business even better and faster!
More about AWS Activate for Startups: https://aws.amazon.com/activate/
We are pleased to announce that Brave Seed Fund has signed letters of intent with the beneficiaries of the Poland Prize program. The program operator is Lublin Science and Technology Park S.A. https://lnkd.in/daDjNnMJ, working for economic development and enterprise innovation.
The Connect Poland Prize project is an acceleration project aimed at supporting foreign start-ups to develop their business in Poland. We invite originators from the following areas: IIoT, bioeconomy, pharmaceutical biotechnology and all solutions that fit into KIS:
https://smart.gov.pl/pl/
As part of the project, start-ups receive:
financial support (stage I up to PLN 50,000; stage II up to PLN 250,000)
acceleration and soft-landing program without equity
expert support throughout the development process
the possibility of acquiring investors and business partners
On September 8, 2022, Brave Seed Fund participated in the "Connect Poland Prize" conference organized at the Lublin Science and Technology Park. In addition to representatives of LPNT, business partners, representatives of newly established companies, the event was also attended by the vice-marshal of the voivodeship Lubelski, Mr. Zbigniew Wojciechowski. The conference concerned the LPNT project entitled "Connect Poland Prize" under the Intelligent Development Operational Program 2014-2020.
The "Connect Poland Prize" project is implemented from May 1, 2021 to October 31, 2023 under the Intelligent Development Operational Program 2014-2020, Priority axis II: Support for the environment and the potential of enterprises to conduct R & D & I activity, Measure 2.5 Acceleration programs – Poland Prize. The project value is over PLN 10 million, and the co-financing value is nearly PLN 9.7 million.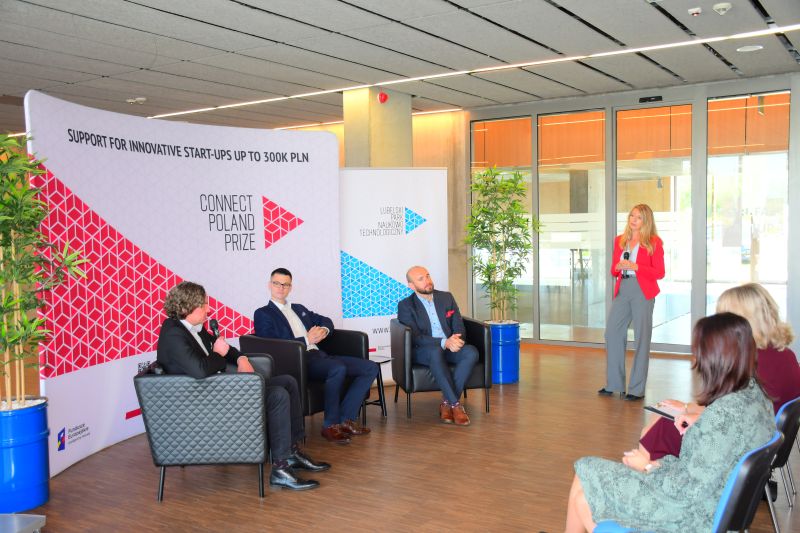 As part of the project, a startup may receive financial support of up to PLN 300,000. PLN (Stage I up to PLN 50 thousand, Stage II up to PLN 250 thousand) without the need to provide own contribution. Entrepreneurs also receive expert support and the opportunity to attract investors and business partners. The Managing Authority of the Poland Prize Program is the Polish Agency for Enterprise Development (PARP). Brave Seed Fund is, in turn, one of the Business Partners of the Lublin Science and Technology Park.
We are pleased to announce another investment made by Brave VC. The investment took place as part of the Kujawsko-Pomorski Fundusz Kapitałowy fund in the Crowdex company. The investment amount is PLN 1 million. Crowdex is a real estate tokenization platform.
Crowdex.PRO enables the tokenization of assets and the issuance of tokens of various types of commercial real estate, debt, including bonds, and private loans for renewable energy projects, startups, image and other assets, allows the issuer to manage and automate many processes related to fundraising and ongoing management of funds obtained from the issue
More information about the platform and development plans on the Crowdex.PRO website
During the Summer and Fall of 2021 Brave VC have had fruitful conversations with Danish Startup Group, aimed at pointing Danish and Scandinavian startups to potential growth options in Poland, and also pointing portfolio compnaies with Brave VC to growth options in Denmark and Scandinavia. These conversations have now lead to a formal collaboration agreement, which will lead to more options for startups and later stage compnaies on both sides of the table.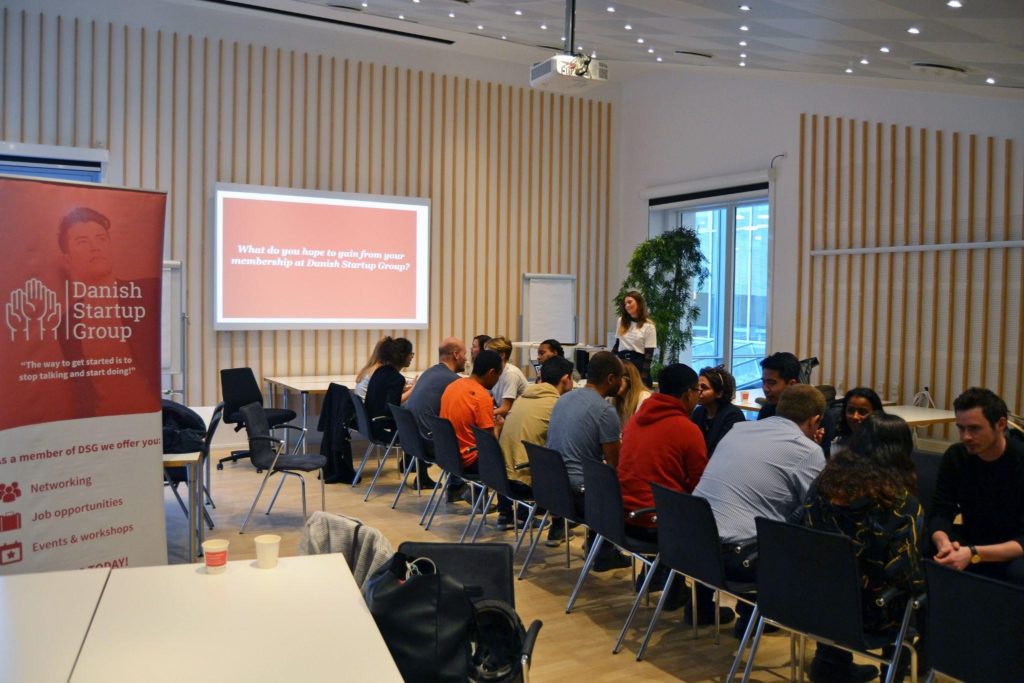 Danish Startup Group is a non-profit organisation in Copenhagen. Their mission is to engage their members and community in a variety of events, workshops and social networking opportunities within the Danish entrepreneurial scene. In an overall perspective it is a great place to gain insights and inspiration from the Danish startup community and to meet local startups and entrepreneurs.
Read more here: https://www.danishstartupgroup.com/
The team is joined by mTap Smart City and their contribution to the sustainable development of urban lighting systems. The controllers and the mTap platform enable intelligent control of lamps in the city network thanks to a dedicated application and controllers. These small devices make a huge difference – they significantly increase the comfort and precision of network operation and reduce energy consumption and the carbon footprint of the city, all available under one platform.
Welcome on board: Wiktor Krzeszewski, Michał Kacperczyk, Błażej Żyliński, Kacper Skawiński and Antoni Tomaszuk and we wish you every success 🙂
Find out more about mTap: https://mtapsmartcity.com/
BallSquad is another investment carried out with the support of the Brave Seed Fund. The startup, existing since 2018, focuses on the area of ​​SaaS (Software as a Service) software for sports facilities and enables them to easily manage their sports infrastructure. It is also the first All-in-One application in Poland for enthusiasts of an active lifestyle, operating as a marketplace between owners of sports facilities and athletes.
BallSquad focuses largely on servicing public infrastructure, primarily sports facilities in schools and universities, as well as eagles. The system thus guarantees access to facilities management tools, increases the level of digitization in the organization of work and the availability of infrastructure for residents.
It is worth noting that the solutions proposed by BallSquad bring a number of benefits for city authorities, which, based on detailed reports and Big Data infrastructure, can analyze the level of current use of city infrastructure by residents. This is a key factor that allows authorities to make informed decisions about future investments related to the expansion of urban infrastructure.
The All-in-One application created by BallSquad provides users with constant access to a comprehensive database of sports fields in Poland. Through the application, users can easily search and book online sports facilities in selected cities in Poland, create their own events and connect with the sports community. Thanks to fast online payments and simplified pitch booking procedures in just a few clicks, users are not required to sign contracts with the sports facility and conduct mailings.
We are pleased to welcome on board: Walid Barsali, Dorota Caban, Dmitry Danilchenko, Grzegorz Maciaszek and Anastasiya Danilchenko
Link to the BallSquad startup website: https://www.ballsquad.pl/
At the end of April 2021, the Brave Venture Capital team completed work on another six-month acceleration of startups as part of the Startup Heroes project. The program was attended by 22 startups that worked intensively for many months with Brava mentors and project partners, i.e. companies providing specialized services such as technological, tax, IP and marketing services.
Congratulations to all startups on completing the program and we keep our fingers crossed in the next stage of their development 🙂
Brave looked after startups: Car.AI, Marchandar, Furniture Tech Solution, Zielona Grupa, Medmetrix, UpThermo and Imaginer VR.
We already encourage startups to apply for the next edition. The recruitment for startup Heroes is already underway