BRAVE VC starts collaborations with DANISH STARTUP GROUP
During the Summer and Fall of 2021 Brave VC have had fruitful conversations with Danish Startup Group, aimed at pointing Danish and Scandinavian startups to potential growth options in Poland, and also pointing portfolio compnaies with Brave VC to growth options in Denmark and Scandinavia. These conversations have now lead to a formal collaboration agreement, which will lead to more options for startups and later stage compnaies on both sides of the table.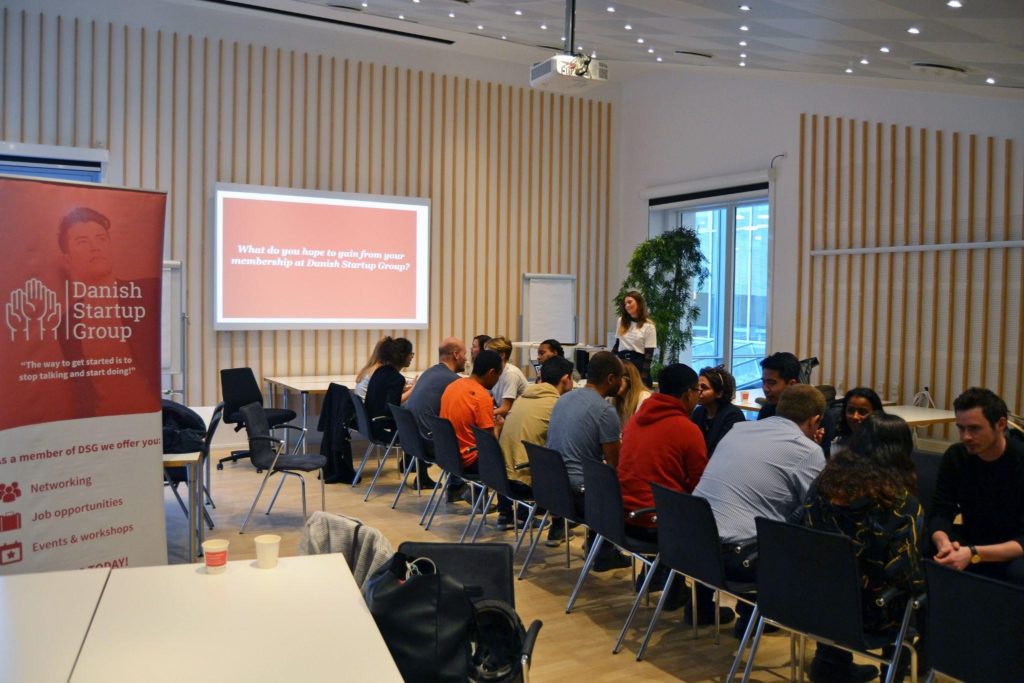 Danish Startup Group is a non-profit organisation in Copenhagen. Their mission is to engage their members and community in a variety of events, workshops and social networking opportunities within the Danish entrepreneurial scene. In an overall perspective it is a great place to gain insights and inspiration from the Danish startup community and to meet local startups and entrepreneurs.
Read more here: https://www.danishstartupgroup.com/
The team is joined by mTap Smart City and their contribution to the sustainable development of urban lighting systems. The controllers and the mTap platform enable intelligent control of lamps in the city network thanks to a dedicated application and controllers. These small devices make a huge difference – they significantly increase the comfort and precision of network operation and reduce energy consumption and the carbon footprint of the city, all available under one platform.
Welcome on board: Wiktor Krzeszewski, Michał Kacperczyk, Błażej Żyliński, Kacper Skawiński and Antoni Tomaszuk and we wish you every success 🙂
Find out more about mTap: https://mtapsmartcity.com/
BallSquad is another investment carried out with the support of the Brave Seed Fund. The startup, existing since 2018, focuses on the area of ​​SaaS (Software as a Service) software for sports facilities and enables them to easily manage their sports infrastructure. It is also the first All-in-One application in Poland for enthusiasts of an active lifestyle, operating as a marketplace between owners of sports facilities and athletes.
BallSquad focuses largely on servicing public infrastructure, primarily sports facilities in schools and universities, as well as eagles. The system thus guarantees access to facilities management tools, increases the level of digitization in the organization of work and the availability of infrastructure for residents.
It is worth noting that the solutions proposed by BallSquad bring a number of benefits for city authorities, which, based on detailed reports and Big Data infrastructure, can analyze the level of current use of city infrastructure by residents. This is a key factor that allows authorities to make informed decisions about future investments related to the expansion of urban infrastructure.
The All-in-One application created by BallSquad provides users with constant access to a comprehensive database of sports fields in Poland. Through the application, users can easily search and book online sports facilities in selected cities in Poland, create their own events and connect with the sports community. Thanks to fast online payments and simplified pitch booking procedures in just a few clicks, users are not required to sign contracts with the sports facility and conduct mailings.
We are pleased to welcome on board: Walid Barsali, Dorota Caban, Dmitry Danilchenko, Grzegorz Maciaszek and Anastasiya Danilchenko
Link to the BallSquad startup website: https://www.ballsquad.pl/
At the end of April 2021, the Brave Venture Capital team completed work on another six-month acceleration of startups as part of the Startup Heroes project. The program was attended by 22 startups that worked intensively for many months with Brava mentors and project partners, i.e. companies providing specialized services such as technological, tax, IP and marketing services.
Congratulations to all startups on completing the program and we keep our fingers crossed in the next stage of their development 🙂
Brave looked after startups: Car.AI, Marchandar, Furniture Tech Solution, Zielona Grupa, Medmetrix, UpThermo and Imaginer VR.
We already encourage startups to apply for the next edition. The recruitment for startup Heroes is already underway
Together with the leading business environment institutions in the Warmian-Masurian region, we had the opportunity to participate in the next edition of the project entitled: "Warmia and Mazury STARTUP INCUBATOR" is implemented under the co-financing agreement no. Under priority axis 1- "Intelligent Economy of Warmia and Mazury", action 1.3 – "Entrepreneurship (Support for entrepreneurship)", sub-measure 1.3.1 – "Incubating enterprises" of the Regional Operational Program of the Warmian-Masurian Voivodeship for 2014-2020 co-financed by the European Regional Development Fund. The project is implemented in partnership by 4 centers that deal with business support on a daily basis:
– Olsztyn Science and Technology Park (Project leader)
– Ełk Science and Technology Park (Partner)
– Business Incubator in Biskupiec (Partner)
– Warmia and Mazury Regional Development Agency S.A. (Partner)
Congratulations to Patrycja Czebatul, EHS Solutions, BIKE & LOCK, StoryPlanetGo, EcoTronric, MediaPark, Grean Heat, Meteoap and your successes so far and we keep our fingers crossed for your further dynamic development 🙂
We are bursting with pride !! As many as 4 projects of our portfolio companies will receive support from Kujawsko Pomorska Agencja Innowacji Sp. z o.o. as part of the Research Voucher (https://lnkd.in/eWVf-Sy) to carry out your innovative research and development projects. Co-financing was received by Artigiano & Co (https://lnkd.in/ejcGPVW) for the implementation of projects entitled "Design of an innovative switchgear / electrical cabinet made of a polymer composite with a reduced flammability halogen base with an IOT microprocessor" and "Non-flammable polymer composite with increased flexibility and extended service life cross-linked with colloidal nanoparticle" and AZIMUTHE (http://azimuthe.pl/) for the implementation of projects Mon "R&D works in the field of developing a technologically advanced head that allows identification of goods based on the EAN code and simultaneous scanning of product data from product packaging" and the project entitled "R&D works in the field of developing a technologically advanced mechanism for precise control of the working area in order to scan product data from product packaging with a stationary head".
Congratulations to the management boards of portfolio companies and project teams. We wish you continued success !! #startup #startups
On April 20, 2021, Brave VC participated in the "TIME OF HEROES" event organized by the Olsztyn Science and Technology Park and the Science and Technology Park in Ełk. "TIME OF HEROES" is implemented as part of the "START-UP HEORES – start-up platform for new ideas" project co-financed by the European Union under the Operational Program Eastern Poland 2014-2020, Priority Axis I: Entrepreneurial Eastern Poland, Measure 1.1 Start-up platforms for new ideas, Sub-measures 1.1.1. Start-up platforms for new ideas, co-financed by the ERDF (OP EP). The aim of the project is to prepare and implement a Project consisting in creating a comprehensive support program in the macroregion of Eastern Poland, which will enable the creation of conditions conducive to the emergence and development of innovative startups.
Congratulations to all companies participating in "TIME OF HEROS", ie SC Engine, Radium Energy, Helio Tile, Hydrum, Marchandar, Techboard, European Carbon Farmers, Biolife Technologies, Smartrobotics, Fizjo Hub, for their excellent performances. We are convinced that soon a wider audience will hear about your innovative products and services.
Brave Venture Capital, together with an academic partner from Bydgoszcz – the University of Economy and the Pomeranian University in Słupsk, assessed the applications submitted by innovators from Kujawy and Pomerania under the program called "Innovation Incubator 4.0". "Incubator of Innovation 4.0" is the next edition of the program of the Ministry of Science and Higher Education, the purpose of which is to support the process of managing the results of scientific research and development works, in particular in terms of their commercialization. The measure is to contribute to the promotion of scientific achievements, increase their impact on the development of innovation and strengthen the cooperation of the scientific community with the economic environment. Thanks to the opportunity to participate in the panel of experts, Brave Venture Capital gained the opportunity to learn about many innovative ventures. The first investment entries are coming soon….
People interested in participating in the next rounds of the "Innovation Incubator" program are encouraged to follow the news on:
https://wsg.byd.pl/wyzsza-szkola-gospodarki-w-elitarnym-gronie-grantobiorcow-projektu-inkubator-innowacyjnosci-4-0.2673.html
We are proud to inform that BRAVE SEED FUND Kujawsko-Pomorski Fundusz Kapitałowy portfolio company received EU suport amounting +100k EUR for internationalization of innovative products with flame retardant properties. Funds for internationalization come from the Regional Program of the Kujawsko-Pomorskie Voivodeship for 2014-2020 https://funduszeksportowy.tarr.org.pl/ The subject of the competition was the selection of projects submitted by entrepreneurs offering products with export potential, who will receive funding for participation in international fairs and exhibitions, as well as consulting services in the field of starting and developing export activities.
We would like to thank everyone involved in preparing the application for funding, in particular Tomasz Urbanowicz & http://teuri.pl/
Are you willing to find out more about Artigiano & Co activities – visit company web site https://artigiano-and-co.com
We are pleased to announce that two portfolio companies from the BRAVE SEED FUND received co-financing from the regional Program of the Kujawsko-Pomorskie Voivodeship in the scope of supporting the process of internationalization of enterprises – EXPORT FUND. YouArtGift received a subsidy in the amount of PLN 394 000 PLN for the internationalization of the DASFORMA brand https://dasforma.com/ on the German and French market. Artigiano & Co https://artigiano-and-co.com received support in the amount of nearly PLN 470 000 PLN for the internationalization of innovative products with flame retardant properties.