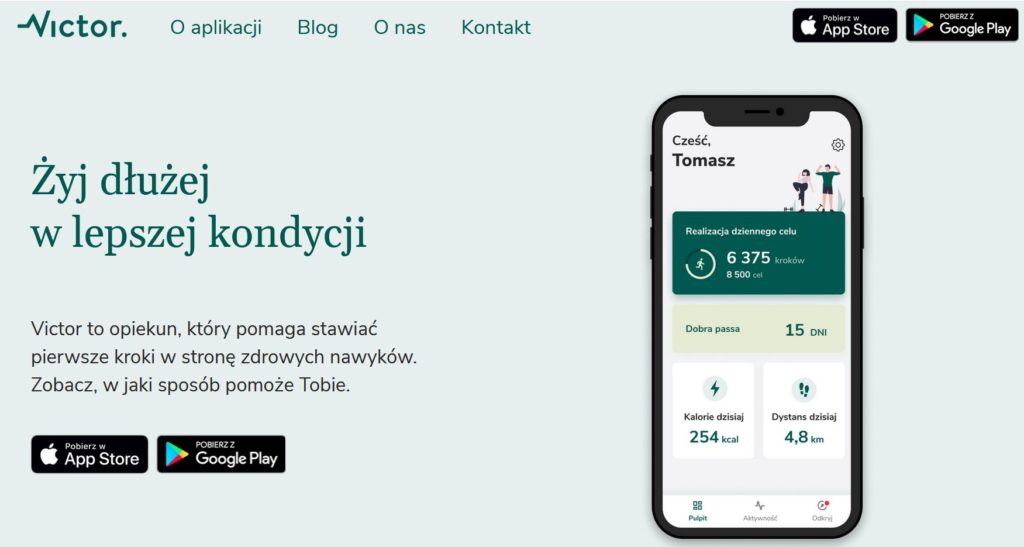 "Live longer in better condition" is the slogan of VICTOR, a project that helps to take the first steps in
"Live better for longer" is the keynote of Victor, a project that combines knowledge in the field of medicine, physiology and psychology in order to help its users build healthy habits. Brave Seed Fund Sp. z o.o. The Warmia i Mazur Capital Fund ASI sp. K. Decided to make an equity entry into Projekt Victor (https://www.okvictor.com/features) in the amount of PLN 2.0 million.
The aim of the originators of the project is to develop a mobile application, the task of which will be to analyze information on the physical activity and health of users, and to provide them with reliable and credible recommendations to improve it. The application will include an interface that allows for integration with business customers who share Victor's mission and strive to improve the health and quality of life of their customers. The originators plan to use the data collected via the application also in scientific research aimed at broadening the knowledge of, among others in the field of building immunity and preventing disease.
After implementing the application in Poland, measures will be taken to expand into foreign markets, including in Great Britain and the USA. The internationalization of the project will take place thanks to the support of the investor ecosystem and partnerships concluded by Brave Seed Fund, among others cooperation with StartUp & Fly in the USA (https://startupandfly.com/).
If you are interested in testing the application – please visit: https://app.techmedfit.pl/Victor